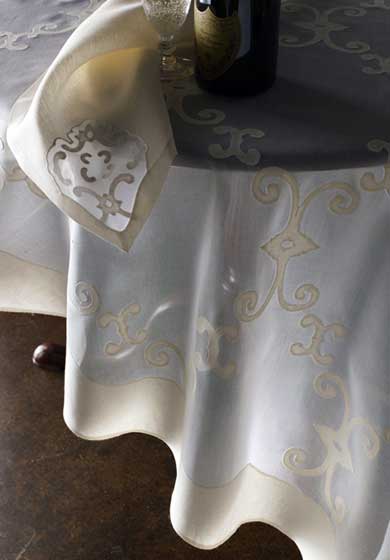 Isabella
The finest china and silverware demand the finest linen. This elegant white organdy tablecloth with matching linen napkins is finished with hand-appliquéd scrolls in ivory.
Request a price
Léron Couture means
Unparalleled service and expert advice
Exclusive designs in custom sizes, hand made by the world's 
top artisans and conceived alongside our clients.
Extensive color and fabric selections. Once you've settled on 
your designs, work with your sales associate to fine tune fabric 
choices, thread colors, and sizing. Swatches, thread samples, 
and strike-offs are all part of the process.
Finished orders are hand pressed, wrapped in tissue, and 
delivered to your door in our famous pink boxes.
Don't see exactly what you want?
Call 212-753-6700 and speak to a sales associate who can send images of countless other designs in our collection. Or email your questions to info@leroninc.com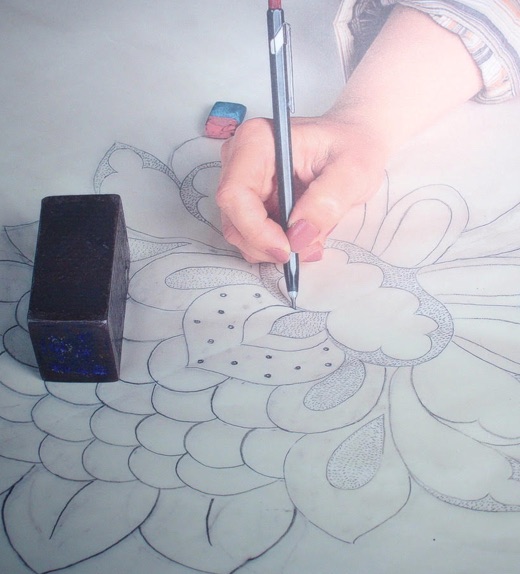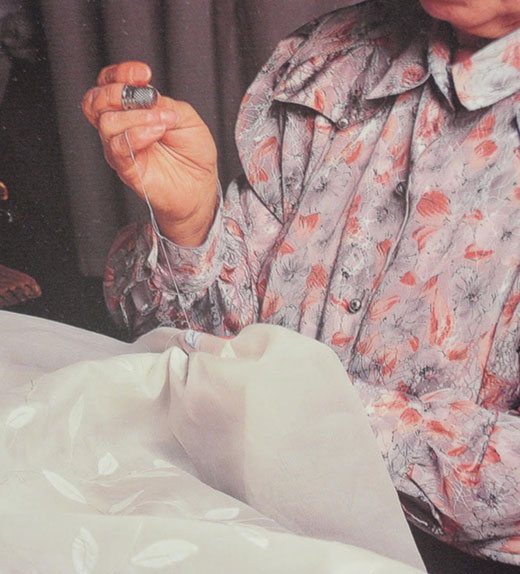 The couture experience
Family owned and operated since 1910, Léron's sterling pedigree is nowhere more evident than in our Couture collections of custom bed, bath and table linens. We work with the world's most discerning and uncompromising clients to create by hand what is precisely right for them.
Like the customer who returns her Thanksgiving tablecloth to us each year so we can add, in embroidery, the signatures of those who sat at her table.
Or the customer who sent us a book of field flowers so we could embroider on her new bed linens the varieties that bloom outside her Montana ranch door.
Or the customer who asked that the appliquéd starbursts on a long linen tablecloth line up directly under each ceiling spot over the table.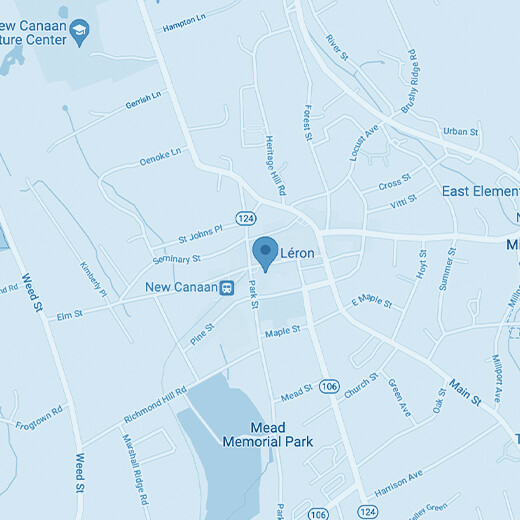 Plan a Visit
134 Elm St
New Canaan, CT 06840
There's nothing like selecting linens in the convenience of your own home. With your colors at hand, select sheets to match your bedroom décor, table linens to match your china, or towels to complete your bathrooms.
Call us 212-753-6700 or 
email us info@leroninc.com to schedule.